Whats Hot? Fashion.
Controversy over size 12 model.



Make me a supermodels Jen Hunter has been called 'fat' when she is a healthy size 12, whereas the other finalist Marianne Berglund was praised for having a 'sensational' body when she has a body mass index of a mere 16.1. It is really quite shameful that someone would even suggest that a size 12 was 'fat' when in fact the average size of a British woman is a size 16 at 5ft. 4in.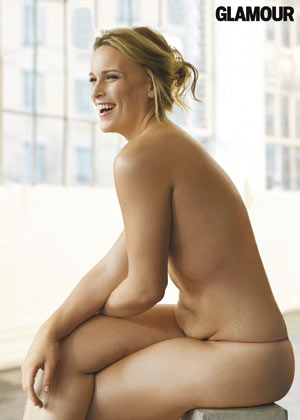 Apparently nothings changed as there's been another controversy of the size of models recently Lizzie Miller who was featured in Glamour US's September issue. According to Lizzie, any woman over the size of 6 is considered a plus size, even Lizzie herself who stands at a healthy 5ft 11in and weighs 12.5 stone. Although this controversy shows the dark side of the world of fashion, things have looked up for Lizzie. She has received many more offers of work since the publication of Glamour featuring her and has been told that she mustn't lose any weight.
{ Fashion//Beauty Reviews } , average British woman , Glamour US , Jen Hunter , Lizzie Miller , Make Me A Supermodel , Marianne Berglund , Plus size , September issue , size 12 , size 16