What's Hot? Books.
Showcase Sunday #7.


Showcase Sunday is a weekly meme hosted by Books, Biscuits and Tea. Its aim is to showcase your newest books and to see what everyone else received for review, borrowed from libraries, bought in bookshops and downloaded onto eReaders this week. If you'd like to join, click
here
.
Won:
Blink by Lloyd Poast
I received this completely out of the blue, I don't even remember entering a competition for this book but hey, I'm not complaining.
Borrowed: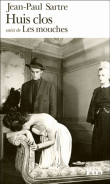 Bel Ami by Guy de Maupassant
Le Pere Goriot by Balzac
Huis Clos by Jean-Paul Sartre
I borrowed lots of French books from the school library so I can get reading before university applications. I got a lot more than this, but I didn't think you'd be that interested in them so here's just a few ;P
Mark of the Princess by B.C.Morin
Amateur Angel by Karri Thompson
The Song of Achilles by Madeline Miller
So excited to have been granted access to The Song of Achilles! I've heard so many people prattle on about how amazing this book and now finally I can see for myself!
Anyone read any of these books? What has everyone else received this week? Leave a comment with your link below! :)
{ Showcase Sunday } , Amateur Angel , Bel Ami , Huis Clos , Madeline Miller , Mark of the Princess , Showcase Sunday , The Song of Achilles