What's Hot? Books.
Showcase Sunday #11.

Showcase Sunday is a weekly meme hosted by Books, Biscuits and Tea. Its aim is to showcase your newest books and to see what everyone else received for review, borrowed from libraries, bought in bookshops and downloaded onto eReaders this week. If you'd like to join, click
here
.
Bought:
Great Expectations by Charles Dickens
Madame Bovary by Gustave Flaubert
The Three Musketeers by Alexandre Dumas
Poesies Completes by Victor Hugo
Went to my local charity shop and noticed a 'Collectibles' collection in the books section so I grabbed as many as my mother would allow and ran for the checkout! I want to do French at university which is why three of them are French, though only the one by Victor Hugo is actually in French, the other two are translations. I've got Great Expectations on my Kindle, but I thought it deserved to be bought as a paperback, plus I've been desperate to read it ever since I saw Douglas Booth portraying Pip in the BBC version of this.
Won:
The Haunted Grove by Tim Jeffreys (Courtesy of Goodreads)
No idea what this one's about yet, but the cover's really creepy so I'm expecting a chilling read.
For Review: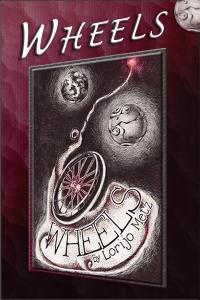 Dancing with Death by Andrea Heltsley
Wheels by Lorijo Metz
Integration by Imogen Rose
Two of these are for book tours I'm participating in, and the third was sent in by an author. I'm looking forward to the two young adult paranormal romances and I'm not really sure what to expect from Wheels, but hey it could be interesting.
What has everyone else received this week? Leave a link in the comments below! :)
{ Showcase Sunday } , Charles Dickens , Dancing with Death , Great Expectations , Gustave Flaubert , Madame Bovary , Showcase Sunday