What's Hot? Movies.
So Undercover.

Since I had nothing better to do with my life yesterday, I watched about a hundred different movie trailers on YouTube and that's how I discovered 'So Undercover'. I was rather surprised to find that the main character is portrayed by Miley Cyrus and that this film was actually released back in 2012, though I have never heard of it before now. My first instinct was to run away from this under-publicised, no-doubt-piece-of-crap film starring Miley Cyrus, but then I noticed that Josh Bowman also stars in this film and I'm a big Bowman fan. In case you don't know, Josh Bowman plays Daniel Grayson in ABC's Revenge, and if you don't watch that, you definitely should. Anyways, that was me trying to justify watching this film - you've got to admit Josh Bowman is rather dishy.
This film is about a girl, Molly, who is a private investigator that specialises in uncovering and taking photos of infidelity. She lives with her father who is an ex-FBI agent and a heavy gambler who has racked up $17,000 worth of debts. Molly is then approached by a FBI agent who offers her money to go undercover in a sorority house to protect a girl, Alex, who is a target by many because her father is a key witness in a trial and uncover any dangerous people that may be undercover around campus. Although reluctant at first, she decides to take the job in order to pay off her father's debts. Molly is a bad-ass, motorcycle riding girl who answers to nobody and is suddenly transformed into a high heel, skirt wearing soririty girl who says 'totes' and 'amazeballs'. Quite the transformation. Things are a lot harder than she thought they would be at the sorority house, and to make matters worse, she's been instructed to do some digging about Nicholas, the guy that she's kind of into, but not sure about. There are a few twists and turns later with lots of people who are 'so undercover' and you don't know who's a good guy and who's a bad guy. The plot was actually quite good in that respect, as I had no idea who to trust and who not to trust. That's about the only good thing though. Everything about this film just screamed 'high school' and 'amateur'. Even Miley Cyrus' camera (see above), is a titchy little thing, not what I'd expect an experienced PI to have. Her character also speaks into her collar a lot, and I've watched enough spy movies to know that speaking into your collar or your sleeve is going to get you caught. There are lots of holes in the plot and I think that perhaps the movie tried to jam too much into too little time. The ending is awfully sweet and predictable, but the teenage girl in me still loved it.
Cyrus' acting left a lot to be desired but I thought that everyone else's seemed to be pretty decent. At least, they fulfilled the roles they were supposed to be playing, which, in most cases, were Blonde and superficial sorority girls, so I'm not sure that much talent went into those roles anyway. I don't think that Miley Cyrus was really the best person for this role as she just looks too 'high school' and either gets it really right, or really wrong. Unfortunately, she got it really wrong in this film and her character did the oddest things that just isn't how a normal human being would react to these situations (though I suppose, that's not Cyrus' fault so much as the script writer's). Kelley Osbourne has a small role in this film though she doesn't really add anything to this film at all, in fact, I'm not really sure what her character's purpose was at all. Also, Kelley Osbourne's British accent was awful, which is strange, because she is British! As I stated before, my main reason for watching this film was because Josh Bowman stars in it and although he wasn't on screen for much, the moments that he was made this film worth watching. I don't think his acting was too sappy or over the top, despite the fact that there were cheesy moments.
Mm yeah. I'd love to get kinky with Josh Bowman.
I feel that perhaps the director tried to give this film a 'deeper' level by including more 'action' when in fact this sort of film is marketed towards teenage girls who love nothing better than a sappy romance. If the romance had been a more prominent part of this film I think it would've been much better than what it was, or maybe this is just the disappointed Bowman fan girl talking. What little 'romance' that there was was also rather rushed and deep attachments were formed in something like ten minutes, which is the total amount of romantic scenes in this film.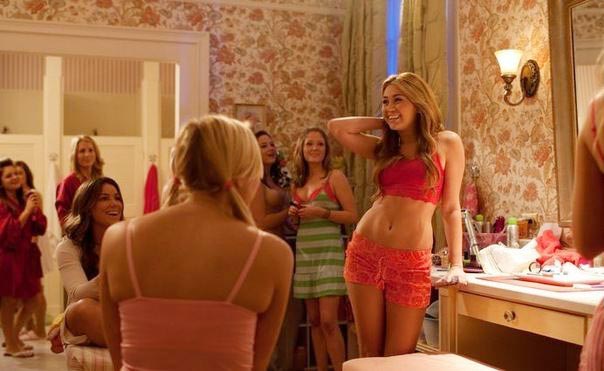 All in all, I'm not surprised that I hadn't heard of this film before now, nor am I surprised that it's being released straight to DVD in the US. There's nothing really special or good about this film so if you're not a Cyrus/Bowman fan then there's really no point in you watching this. I can't say that I thought it was awful because these films speak to the cheesy teenage girl inside of me and make it impossible to hate them, but it's pretty bad. I wouldn't recommend wasting one and half hours of your life watching this film.
Anyone else seen this film? I'd be pretty surprised if you have but you never know...
Don't forget to enter my Hunger Games/Harry Potter/Mortral Instruments giveaway
HERE
!
2012 Films , Action film , Josh Bowman , Kelley Osbourne , Miley Cyrus , Mystery , private investigator , So undercover , sorority girls , Teen Film , undercover agent