Giveaway!
New Year's Eve.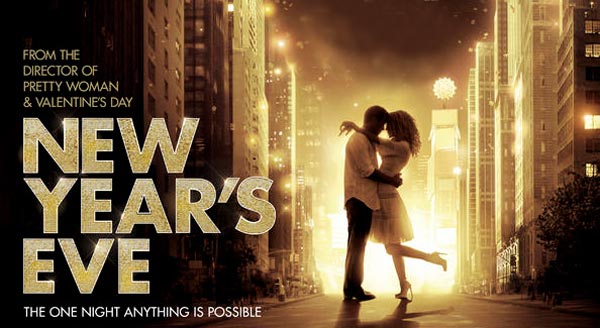 Warner Bros. Pictures is proud to announce the release of the hit romantic comedy
New Year's Eve
on DVD and Blu Ray May 1st! This all star comedy stars Ashton Kutcher, Michelle Pfeiffer, Katherine Heigl, Sofia Vergara, Hilary Swank, Sarah Jessica Parker, Zac Efron, Jon Bon Jovi, and Josh Duhamel! (Review coming soon!)
So everyone, it's nearing the end of April and I think it's about time everybody took a minute to think about those New Year's resolution you made almost five months ago. 2012 is a great year, I mean, after all that ranting and raving about the apocalypse we're not dead yet and we're less than 100 days to celebrating the Oly
mpics once again.
In case you're wondering why on earth I'm rambling on about New Year's Eve in April, it's because very soon you can take this DVD home with you. To celebrate the release of New Year's Eve on DVD and Blu-Ray, What's Hot? is hosting a DVD giveaway. That's right, you could win a copy of New Year's Eve on Blu-Ray right here! To enter all you have to do is leave some details in the form below! For extra entries you can like/share the giveaway on facebook and twitter!
THIS GIVEAWAY ENDS ON 10/05/2012.
Also take the New Year's Eve Resolution quiz to see how what sort of person you are and how good you are at sticking to your resolution!
{ Giveaways } , Ashton Kutcher , Blu-Ray , DVD , Giveaway , Katherine Heigl , Michelle Pfeiffer , New Year's Eve , Sarah Jessica Parker , Zac Efron